Spartech TufGlas™ PMMA
Weatherable Sheet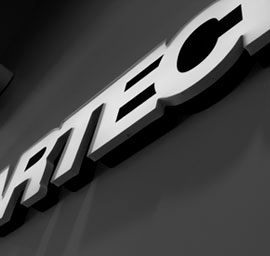 About the product
Toughness and weatherability. When it comes to signage and clear sheeting applications, you want a material that will stand up to the demands of forming, fabrication and installation. And once installed, you need a material that holds up over time. Spartech formulations are designed for class-leading performance in these critical areas.
Crylex™ is the preferred material for rigid formed sign faces when both weatherability and impact strength are required. It provides the necessary toughness to withstand the typical abuses of sign fabrication and installation, yet retains its color, clarity and resistance to harsh outdoor environments. Choose Crylex when long term weatherability and ease of forming/fabrication are necessary.
Additionally, when you work with Spartech ASP, count on un-biased product and selection advice. Depending on your application and fabrication capabilities, some materials will perform better than others in use. Most sheet suppliers are limited to a single product offering; leaving the sign maker with limited sign face options.  Spartech recognizes that all signs and all manufacturers aren't alike and offers our customers a variety of choices suited to their exact custom requirements. See our portfolio of products for signage and clear sheeting applications below.
Highlights
UV-resistance: resistant to surface hazing, discoloration and other weathering effects
Ease of fabrication
Excellent depth of image: recommended for aesthetic and paint replacement applications
Sheet Spartech TufGlas™ PMMA