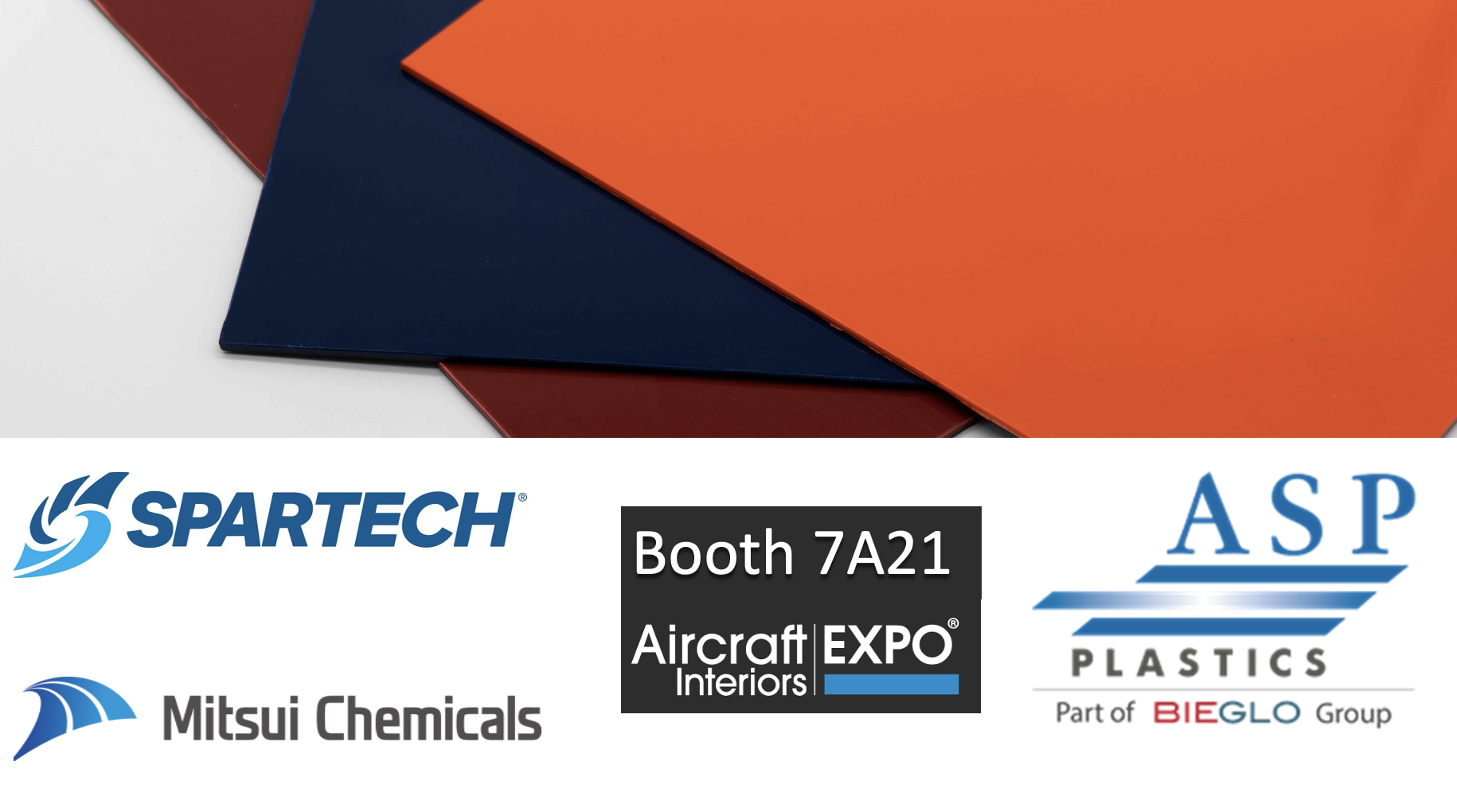 ASP-Plastics at AIX with Spartech & Mitsui Chemicals
ASP-Plastics, part of the BIEGLO Group is the exclusive European distributor of Spartech LLC, USA, for their thermoforming sheets and films products. At AIX, ASP Plastics together with Spartech LLC, USA will be showing the Spartech Royalite® line of fire-rated and other specialty sheet products. The Royalite® product line is a light-weight, aerospace rated sheet that is ideal for aircraft interiors due to its FAR 25/853 flame-rated compliance and is available with antimicrobial protection.
At AIX, AURUM™ a unique, thermoplastic Polyimide from Mitsui Chemicals that can be injection molded without post processing, will be presented on ASP-Plastics booth as well. AURUM™ has a low CTE and resists cryogenic temperatures as other Polyimides do. With a Tg of 245°C AURUM™ has the highest class of glass transition temperature of any thermoplastics.
ASP-Plastics is part of the BIEGLO-Group from Hamburg; BIEGLO sells Peek, Polyimides, PAI and other High-Performance Polymers.
For more information about Royalite® product line and AURUM™, meet us at the ASP Booth 7A21 and visit our website - www.asp-plastics.com
Download this press release here: